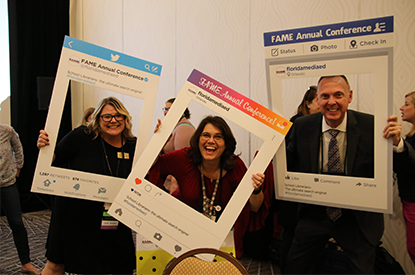 Our annual FAME Conference attracts over 600 school librarians, technology specialists, and administrators, who come to FAME to discover new ways to reinvent their libraries, classrooms, and schools. Librarians are especialy looking to make their libraries accessible, enjoyable and relevant for all kids and adults.
The 47th Annual FAME Conference will be held at the Rosen Centre Hotel on November 6 - 8, 2019.
ATTENTION:
We have been able to secure a small block of rooms at the Spring Hill Suites Orlando Lake Buena Vista.
Rate:
$135 per night.
Please Call:
407-997-1300 ext. 4003 and ask for Valerlya.
Learn More