Speaker Marcy Jordan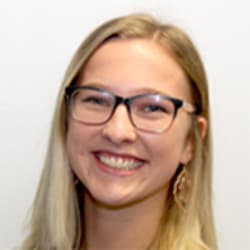 Marcy Jordan joined Leisure Systems, Inc. (LSI) in October of 2019 as the company's Marketing Coordinator. Marcy assists the LSI marketing department with the execution of multiple marketing strategies and tactics for Yogi Bear's Jellystone Park Camp-Resorts. Her duties include building the content calendar for the Jellystone Park national social media accounts, responding to customer inquiries regarding the Club Yogi Rewards loyalty program, and creating new content for the JellystonePark.com website. Marcy served as the Marketing Intern from April 2018 until being hired as the Coordinator. Marcy earned her BA in Public Relations with a minor in management from Northern Kentucky University.
Session Information
November 9, 2021 - 3:30 pm - 4:15 pmClub Yogi Rewards
Club Yogi™ Rewards continues to be a successful loyalty program for the Jellystone Park™ brand. The program now boasts more than 300,000 members. This session will provide information regarding recent updates to the program and provide recommended strategies and tactics for franchisees to generate the most value and revenues possible from their park Club Yogi Reward members.