Speaker Lauri Hart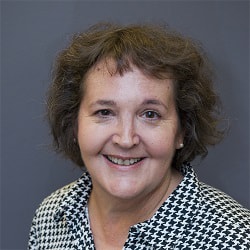 Lauri Hart is the Loyalty Program Manager for Club Yogi Rewards and has worked in the marketing/loyalty marketing field since 1991. Lauri started working at LSI in May 2011. She has her bachelor's degree in Business Administration with a double major in Marketing and Management from the University of Cincinnati. Lauri is a Certified Loyalty Marketing Professional as designated by the Loyalty Academy. She is responsible for the day-to-day management of the Club Yogi Rewards program including franchise training, member communications, customer ser­vice, and program evaluation. She also develops mutually beneficial partner relationships and expanding member benefits to increase member participation and engagement. Lauri works directly with Jellystone Park™ locations to customize marketing opportunities to their members.
Session Information
November 9, 2021 - 3:30 pm - 4:15 pmClub Yogi Rewards
Club Yogi™ Rewards continues to be a successful loyalty program for the Jellystone Park™ brand. The program now boasts more than 300,000 members. This session will provide information regarding recent updates to the program and provide recommended strategies and tactics for franchisees to generate the most value and revenues possible from their park Club Yogi Reward members.