Speaker John Erdman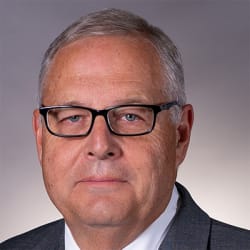 John Erdman is an experienced learning and development professional who has worked in corporate, higher education, not-for profit and government settings designing and delivering a wide range of training. John's expertise includes leadership development, organizational culture, and customer service. He is known for creating high energy, high impact training that focuses on practical skills and application. Along with his training expertise, John brings hands-on experience as a General Manager and trainer in the Yogi Bear's Jellystone Park system. He holds undergraduate degrees in government and management and a master's degree in education. John lives in the foothills of Great Smoky Mountains in Tennessee.
Session Information
November 9, 2021 - 1:00 pm - 2:00 pmPersonal & Professional Development: Building Your Leadership Capability
As leader you set the expectations and model the behaviors your team will follow. To grow and develop your team and your park, you must grow yourself as a leader. In this session learn practical strategies you can use to for both personal and professional development. Explore the importance of knowing how to how to rethink and relearn as you adapt to the ever-changing demands of leading in today's fast paced environment. Learn about growth mindsets and how embracing one is a key to developing as a leader. See how habits drive behavior and learn how to master developing and changing habits.
---
November 9, 2021 - 2:15 pm - 3:15 pmThe Challenge of a Changing Workforce
We're operating in a time of rapid change. Change is reshaping our culture and impacting the people we hire. It's creating a workforce that is much different than in the past. As employers we're confronted with a wide variety of challenges brought on by these changes. In this thought-provoking session, we'll explore these changes. We'll look at what these changes mean for our parks. We'll also consider strategies we might use to adapt to the new normal that many of us face.
---
November 9, 2021 - 3:30 pm - 4:15 pmTelling Them Isn't Training Them: Creating Training That Makes a Difference
We've all had that "What were they thinking?" moment when an employee does something completely different than what you thought you told them to do. Unfortunately, all too often our "telling them" isn't effective in training employees. Creating consistent, positive on-the-job performance requires well-planned and well executed training. In this fast-paced session we'll look at practical ways to create a strong training program. Discover proven techniques for effectively planning your training. Explore the training process and how to use it to impact employee performance. Learn some practical strategies for improving learning and retention. Take away a step-by-step plan to help improve your park's training.